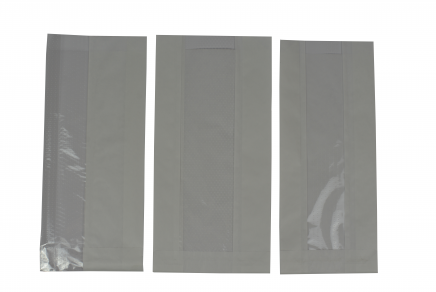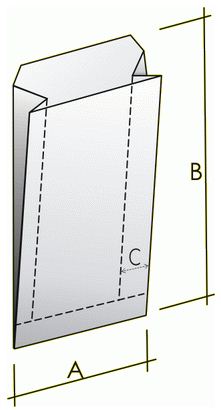 Paper bags white natura with windows are made of smooth white paper with window on the front side, with the possibility of moving it to the side edge.
Window can optionally be made of compostable materials or translucent white paper.
The bags are well suited for "things we buy with our sight"- the content of the bag is clearly visible through the window.
Very useful for pre-made sandwiches and packaged baked goods, larger biscuits and products on store shelves and in vending machines.
These bags without print are always in stock, immediately available even in small quantities
Print
Paper bags can be printed in very high quality in one or more colors.
The possibility of printing at the same time as the bag is being made, which allows printing over the entire surface of the bag, optionally also inside the bag.
The possibility of printing on pre-made bags, which allows the printing of smaller quantities.
Printing Techniques:
multicolor flexo printing from the line on all paper bags
multicolor screen printing on all pre-made paper bags
Print:
infinite or positioned, multicolor printing, on one or both sides
across the whole surface, one or both sides, possible print in the edges of the paper bag or even on the bottom.
STANDARD DIMENSION

A + 2XC XB

PACKAGING

White natura flat bag with window 1/2

White natura flat bag with window 1

White natura flat bag with window 3

White natura flat bag baguette with window – on request
Start using friendly packaging!